Comic sans!
Here are a couple of funny cartoons about blogging.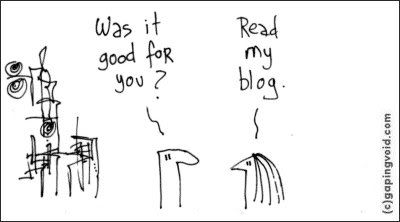 Well, happens all the time. I've personally seen people directing others to read blogs, short-circuiting direct talk. It mostly happens when we go to a trip or a picnic and then people ask how the experience was. Well, don't we call this the technology oriented world?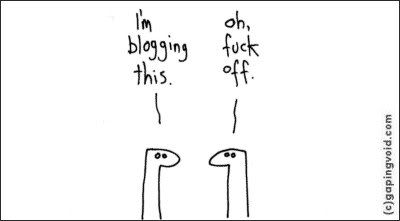 This happens too! Friends saying a crooked joke, or taking a naughty picture, or doing an odd thing and requesting bloggers not to record it. This is when you feel the power of being connected, of being online. All in the game.