Snapshots from hill
12
th
November began, in short, like "a yet another day". I woke up at around 8.00 in the morning, went through the usual routine of breaking the fast, and spent some time on the laptop. The fact that it was Diwali made no difference when the day started. Fortunately, it was a holiday (second in the term) – and we needed it badly after the macroeconomics midterm exam that got over the previous day. Diwali was celebrated on 11
th
in TN, and that was reason enough for my mobile to be silent throughout the day. I, for one, really didn't expect anything interesting the day. I didn't attach adequate importance to those mails from the Cultural Committee speaking about the events in store.
But what came out was a totally different experience. Things took a turn for good during the evening when the Rangoli started. The work done by some of the teams was… breathtaking, considering the fact that the majority participants were guys! An hour-long puja followed, and then started the real show. Crackers! Yes, in huuuuuge numbers. Some 20 of us were blasting the way to glory for about 90 minutes. The whole area was in smoke – things were barely visible. I haven't seen such a magnitude of display anywhere before – no exaggeration this. There was a deafening blast in some corner every second, and multi colored sparkles and streaks of light enshrined the whole area. The fact that we literally burned thousands and thousands of money is a completely different thing!
Some of the snaps taken…
Isn't Diwali truly a festival of lights??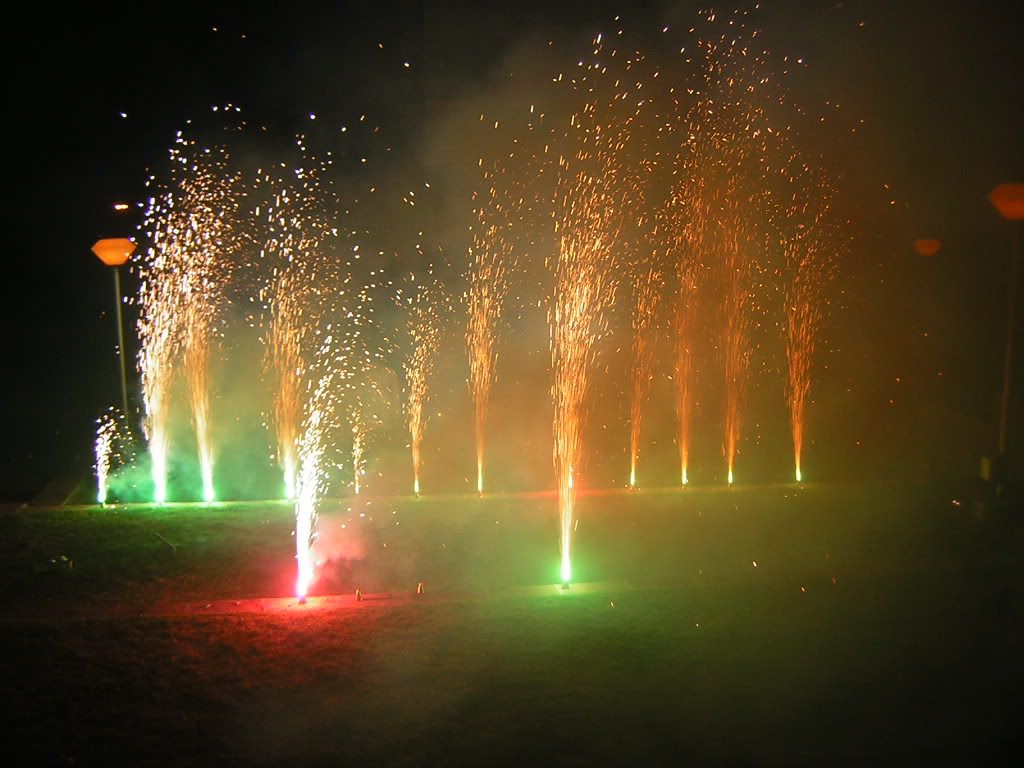 Setting the night sky on fire…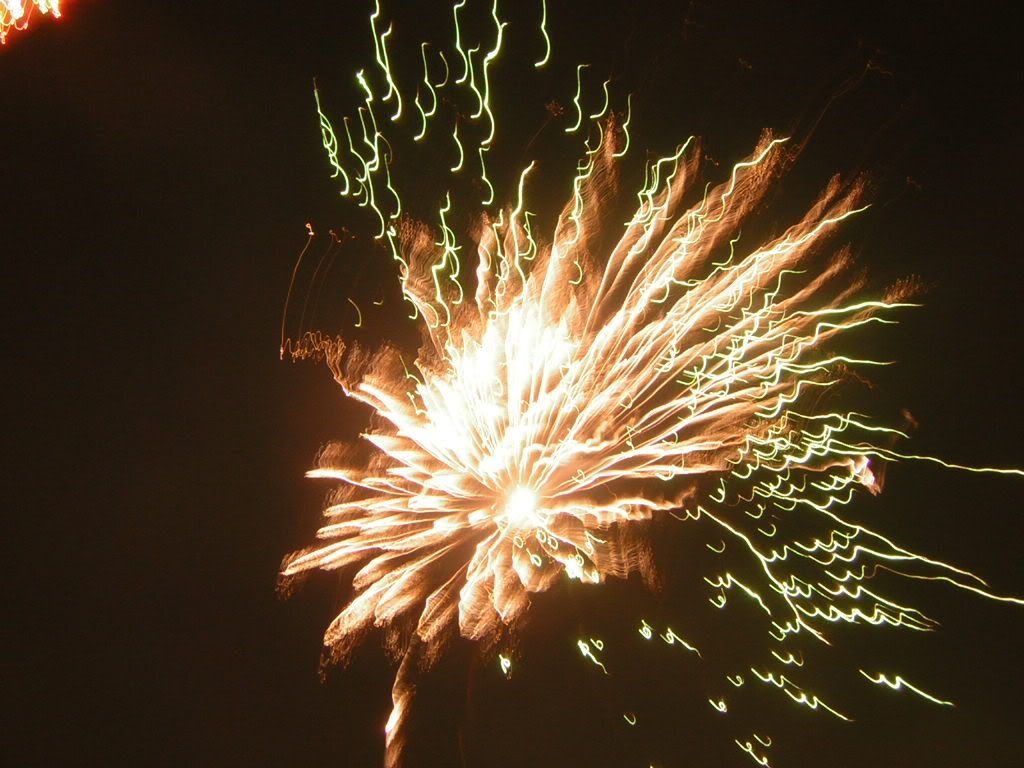 No, this isn't a photo of Shiv Sena activists...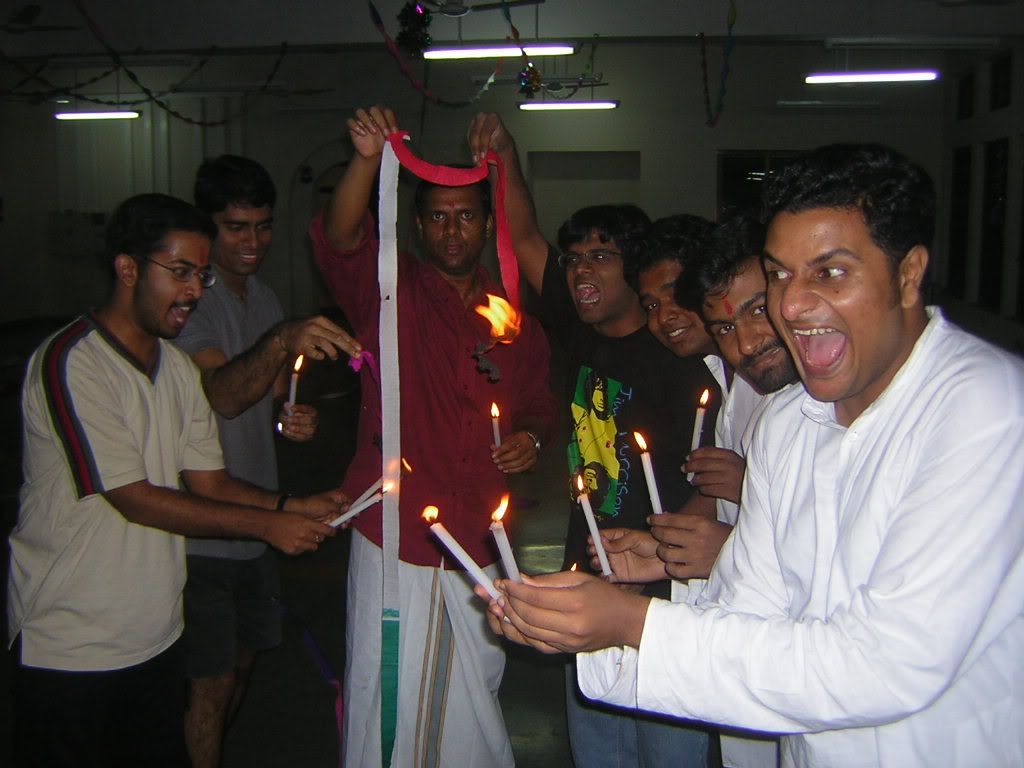 Guys going wild... [Counter clockwise] – Arun (Fin Whizkid), Yours truly, Nirmal (LOL!), Venky (Baba… no compliment this :-P), Bhaskar (KGP guy… rest is implicit!), Jam (Of Arthur Anderson fame) and Manoj (The Karunanidhi clone).