Mera desktop...
Tonight... one of those 'Shiv rathiri's again. Got lots of things to do, and my time management is becoming worse by the day! I haven't snivelled much abt these nightouts, have I? Anyway, just thought of capturing my desktop when I was admiring it once. :-)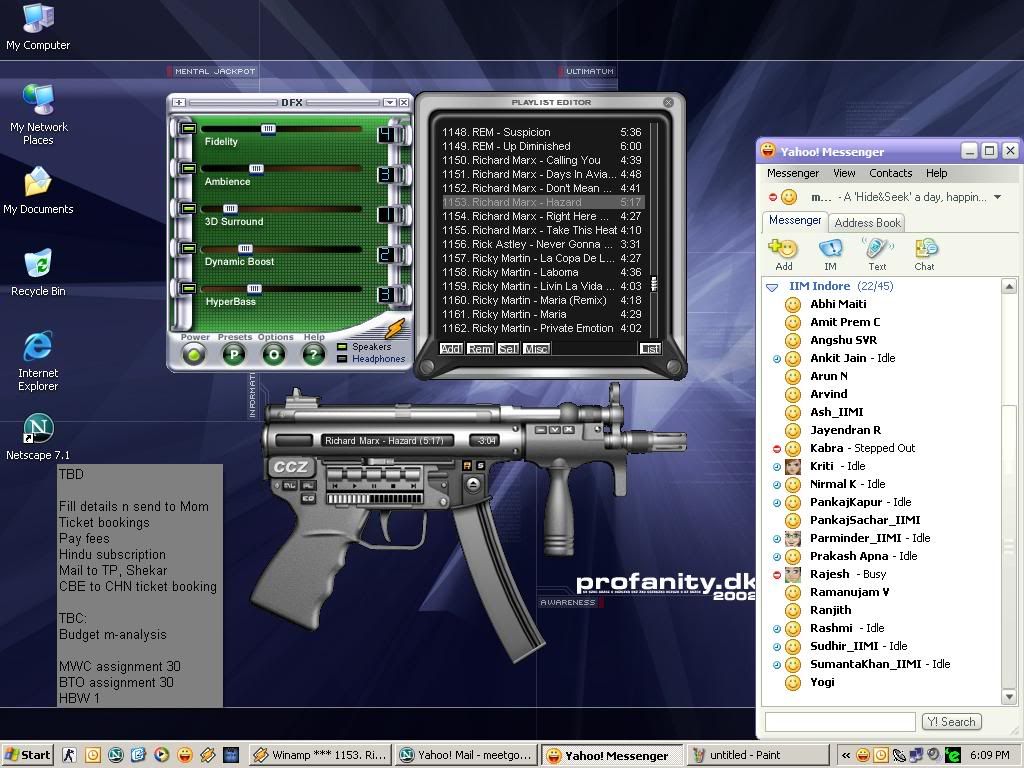 Click here to view full photo
As you can see, the eternal solace provider - the overloaded WinAmp, the truest company any day any time. Got a funky looking skin from winamp.com. And the inevitable Y!M, the standard messaging system among IIMites. It's overloaded too! You might also manage to get a glance of my event diary... a small piece of thing thats immensely useful for scheduling the day...
Anyway, will come off with some sane stuff in my next post.. ;-)