Random scribbles - Party, clime & elections
The clime here is awesome. The rain Gods gave the maximum blessing till yesterday. Yesterday's very soft drizzle was idyllic in particular. Being from TN, I know the value of the rains. This place is blessed with lots of it. 24 hr rains seem to be a norm rather than exception. There is a layer of verdant green everywhere. This is really something to relish for someone from South India which is relatively in perpetual drought!

We had our Official freshers welcome party yesterday. It's been one month since we came here and we have already had all sorts of welcomes. The news of another welcome party was a shocker, despite the obvious fun element. I asked a senior: A welcome after a month? He retorted: IIMs are still under the Government. Holy hell!

The pic here was taken yesterday in the party. This was the first time we all wore a blazer for something real serious (excepting trivial things like IIM interviews :-P). T'was quite an experience looking like hi-profile grown-ups! We took loads of snaps.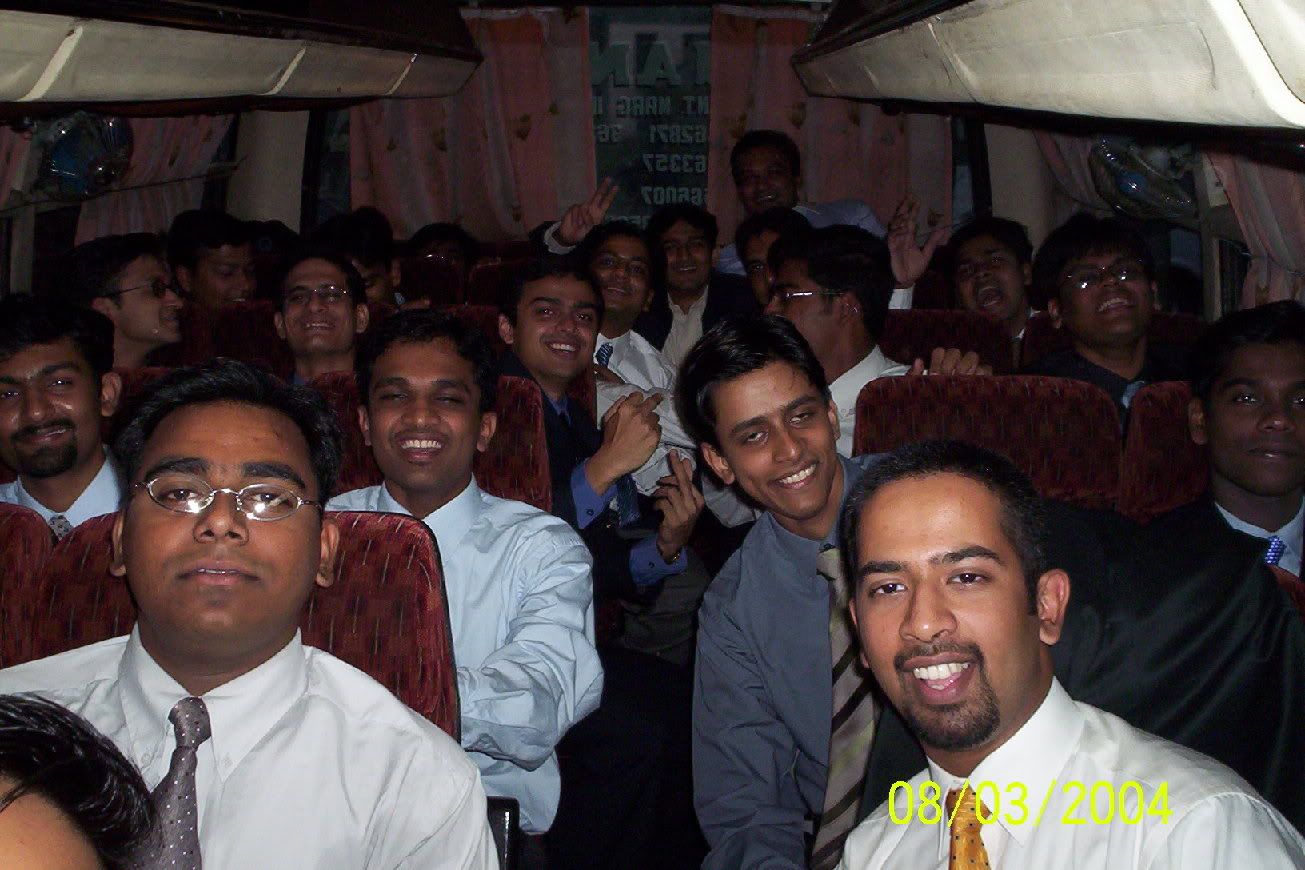 Row one: Kishore and Jam
Row two: Me, Senthil, Aravind and Pradeep.

We also had our elections for various committees today. I was contesting for the ITCOM position - was one among the 4 candidates contesting for 2 seats. I lost the elections. I managed to get just 31 out of the 115 or so votes. Anyway, I don't have much to worry since I really didn't do anything for IT com as of now. The people who got selected really deserved it. Have to reconsider my decision before the next round of elections. First mover advantage is something to reckon with!

We got our first midterms next week. Things are real tight.. almost 2 quizzes a day, usual assignments, class preparation and stuff...