Full kudos to Mani Rathnam
One of the best reasons to come to a B-school is to undergo the second year experience. Many, many of my seniors said "This would undoubtably be the best year of your life". With such a lot of reemphasis, I certainly didn't doubt the statement, although I couldn't quite predict how the best year of my life would actually turn out to be.
The work load is half of what it was, and professors are looking at us like more matured people. In direct contrast to the first year, we've got one hell of a lot of time for doing anything we like. I spend most of the time visiting blogs, websites, watching movies, music, playing games etc. Anyway, cutting it short, thanks to second year, I got a chance to re-watch Kannathil Muthamittal [Rewatching is something I never used to do before]. I watched it in the first week of release in Coimbatore, and my first impressions then was that it was a great movie, but I didn't realize how great it was, probably because I was generally ignorant of movies.
After watching SO MANY movies here, many of which 'the best ever made' types, I'm beginning to really respect Mani Rathnam and his genius. Kannathil Muthamittal is one genius of a movie. Re-watching has made me look at it in an entirely new light. Every element of the movie is classic - story, picturization, music, characters, romance - everything. One of the parameters for me to say a movie is great is the gripping factor. Even Godfather didn't rivet me to that an extent. It was certainly good in all elements, but I was still kinda waiting for it to get over. [Don't take me on a ride for this. It's just my views.] Kannathil Muthamittal scores well there too. I wanted the movie to go on and on. Mani Rathnam is a genius. I can't remember a single movie with Simran in such an amazing homely and yet riveting role.
I know my appreciations are all out, but that's only because I'm writing this right after the movie and I believe this movie deserves everything. I'd personally rate is one of the best movies I've watched - in all languages.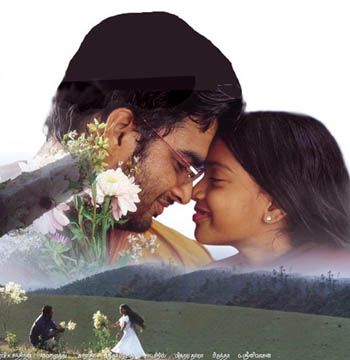 Two things that are disappointing:
1) It wasn't a big commercial success. But then, not at all great movies are commercially successful, although I don't see why this one isn't.
2) Very less awards & recognition. 5 National awards and 6 Cinema express awards are ok-ok, but this one certainly deserves international attention - atleast for the true portrayal of the hard truths behind LTTE and SriLankan problems, which is anyway at the forefront of world attention.