On a rainy day
All I remember out of the rainy season last year in Indore is "It started raining one day and stopped two months later". That's exactly what I remember about last year. The rainy season started with a very sad note this year. There were no rains in the first few days. People started speaking about drought and lack of groundwater in Indore. It was just unbelievable considering the amount of rain we had last year.
Exactly two days after the Mumbai rains that made into news, we were bashed. It all broke down heavily yesterday. The whole campus, despite being on a hill, was floating in water. It was pouring without respite. The unfair angle of the rain sealed our chances of taking respite inside our rooms. Water somehow managed to come slowly but steadily into the rooms through the door clearance. Half of my first floor room was under a thin sheet of water. Sometimes, you just can't avoid taking a broom. To my utter disgust, I realized I was really bad at that job. It was even worse when my neighbors started capturing me with a broom in the camera, but I ain't going to post those pics. What gave me some comfort was the fact that half of the humanity in our hill had to do clear water out of rooms.
A view of our mess from the hostel - water as far as the sight takes.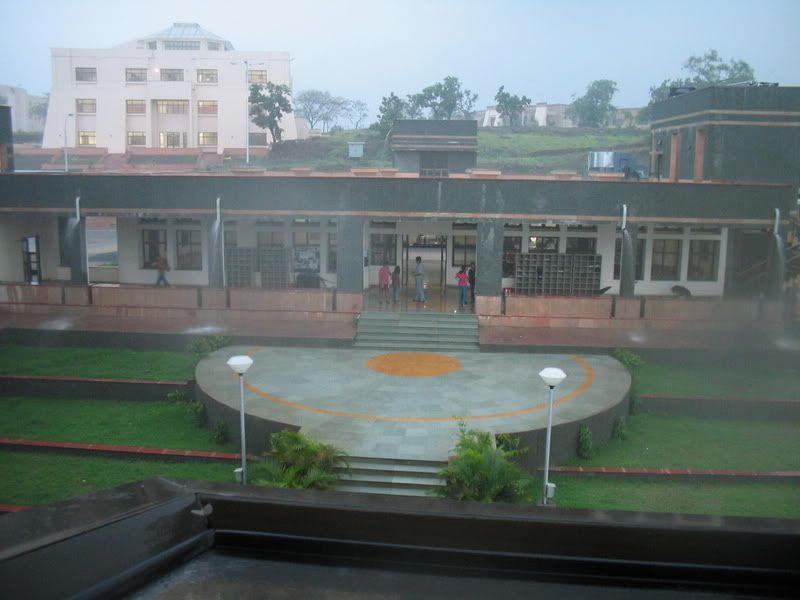 Water flowing through the steps to the library – erosion was at a peak at a lot of places in the campus, worst I've ever seen.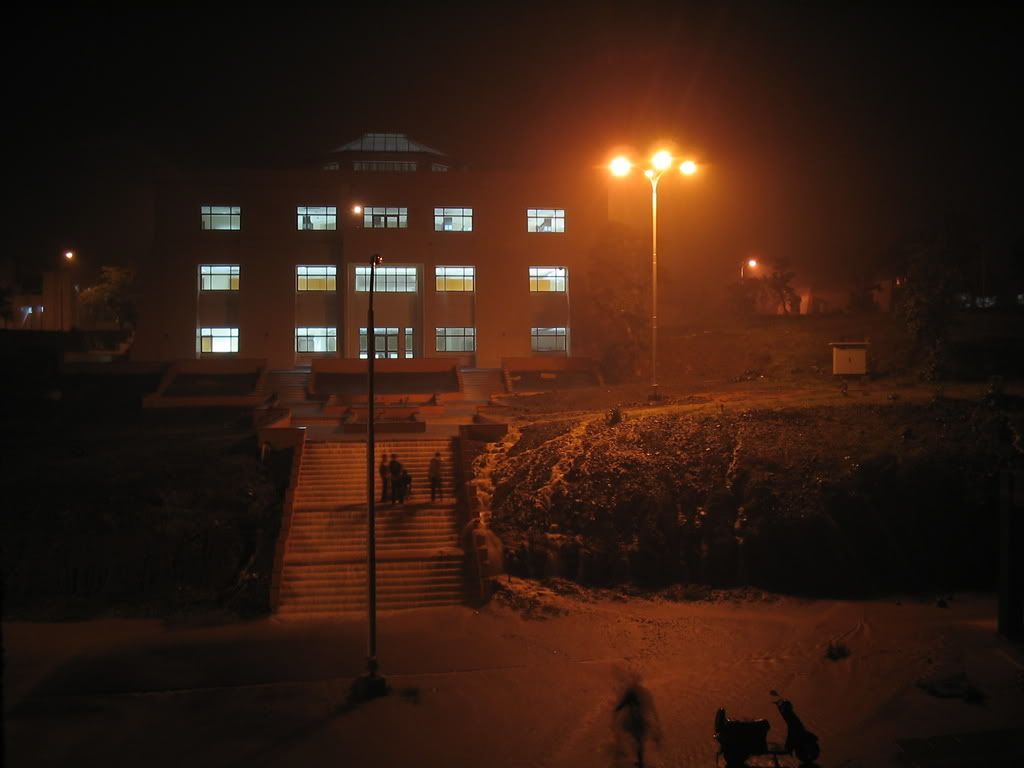 Jam
and the rest of my corridor mates fretting over water coming into the rooms.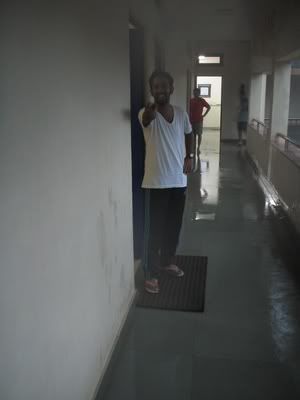 As they say: when it rains, it pours. Seriously.